Lodo Wall Mirror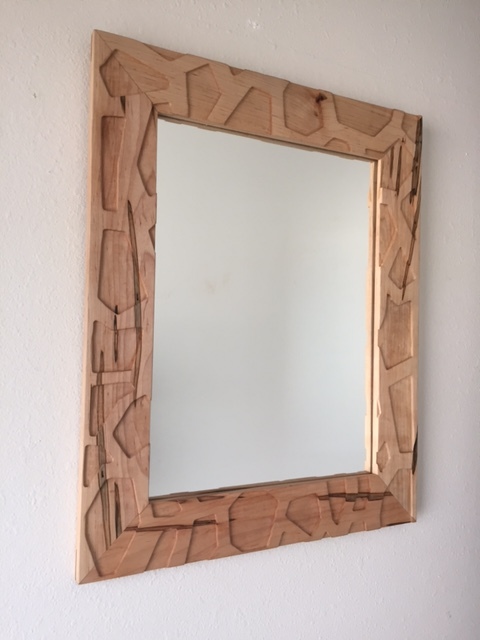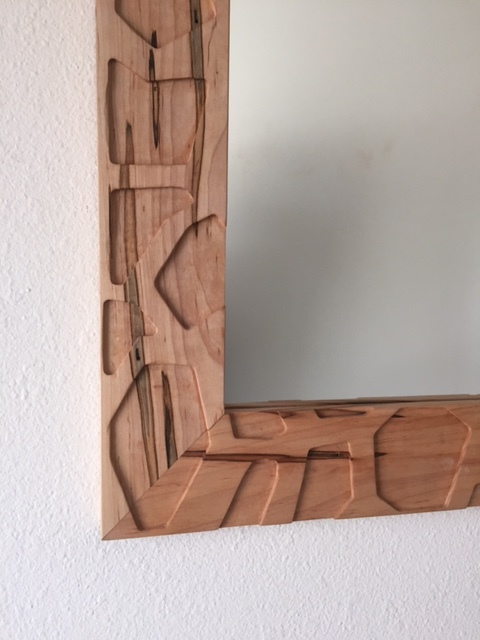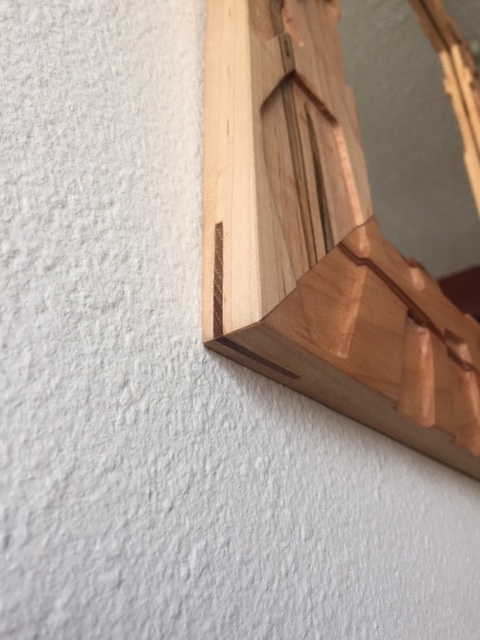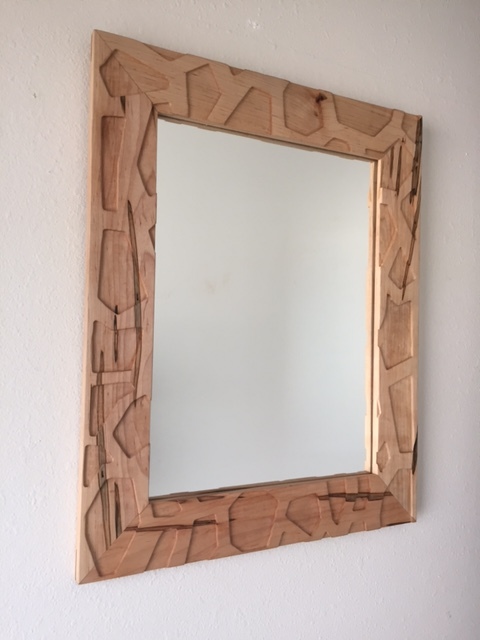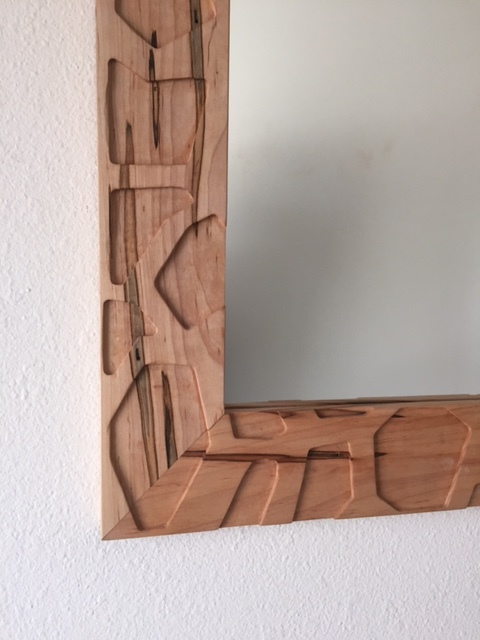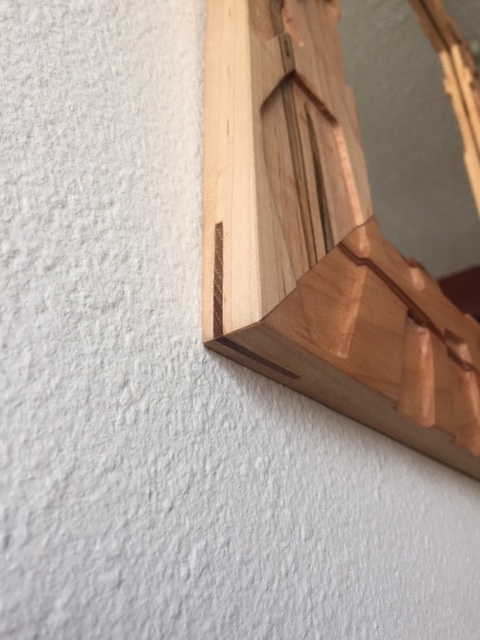 sold out
Lodo Wall Mirror
This Ambrosia Maple Lodo Mirror looks great in any part of your home, whether its your entryway or bathroom. The frame is carved out in our Lodo design pattern, which is inspired by cracking mud in our NM arroyos (river beds). For added support and attention to detail, pecan corner splines are featured. The back board and mirror are secured using metal tabs. Eye hooks and framing wire secure the piece to the wall.
Dimensions: 24" x 19.25" x .75"
The Lodo mirror can be made in different woods and in different sizes. Please contact us for any customization inquiries.