Solomon Coat Rack 4 Hook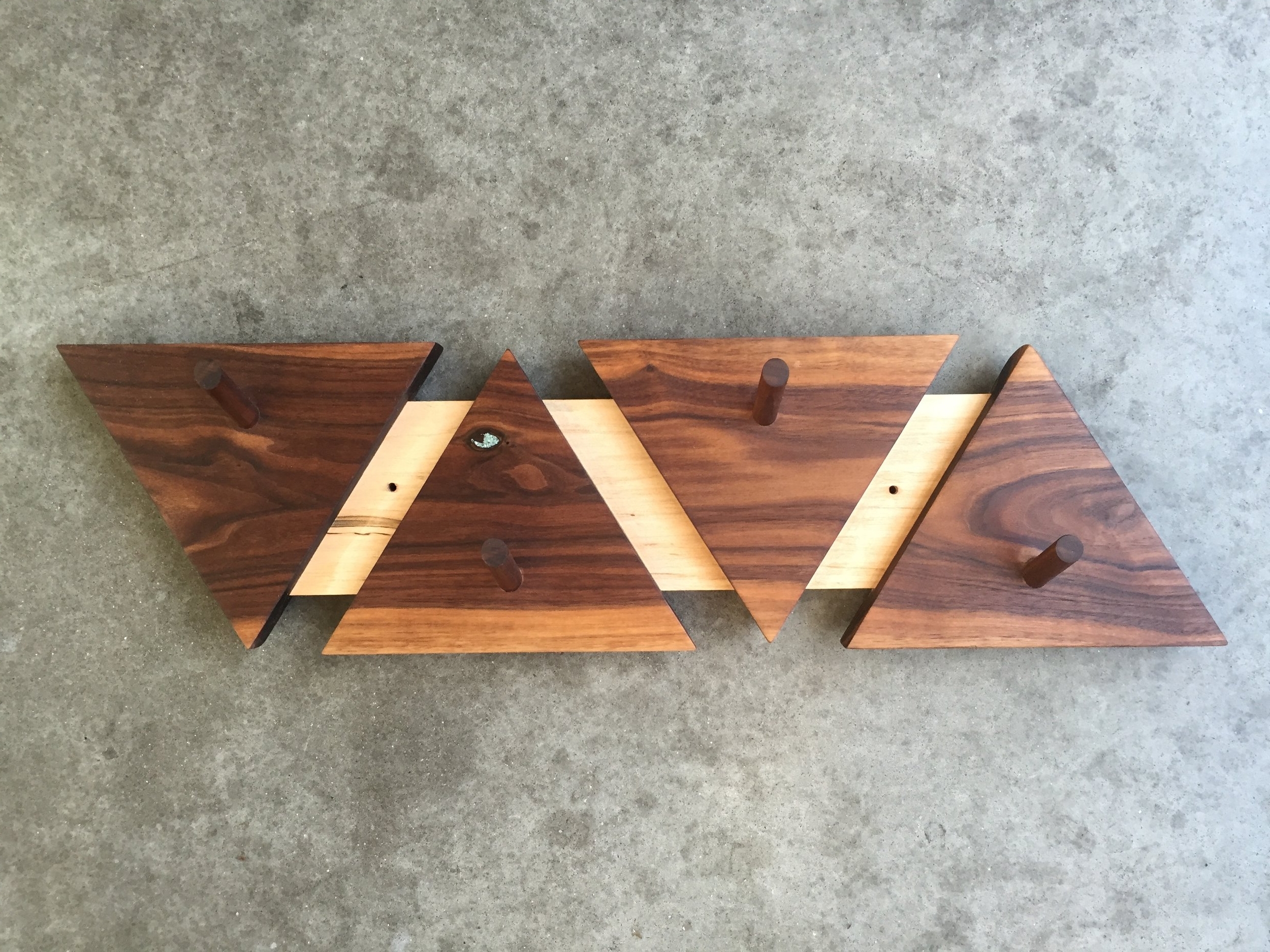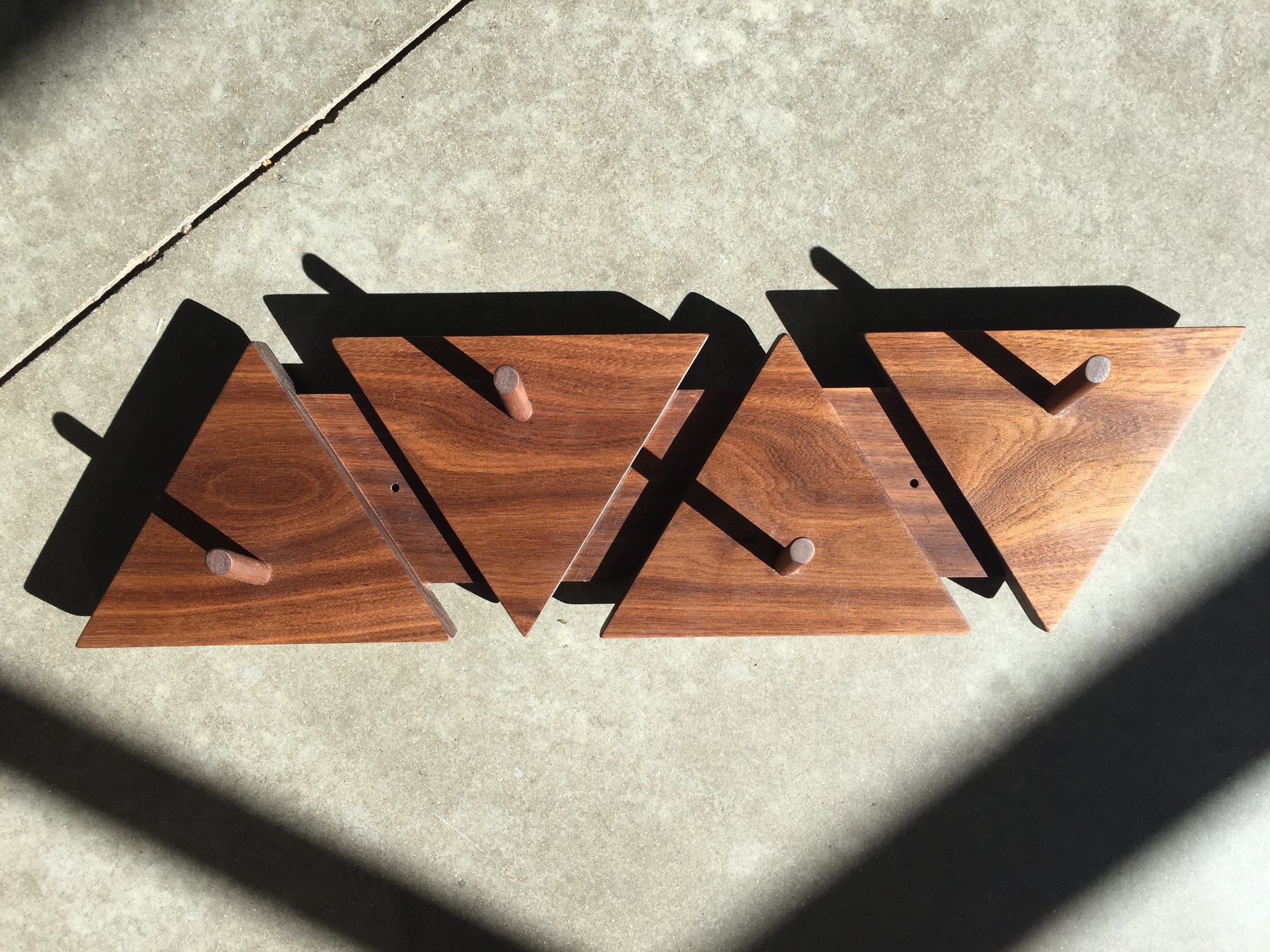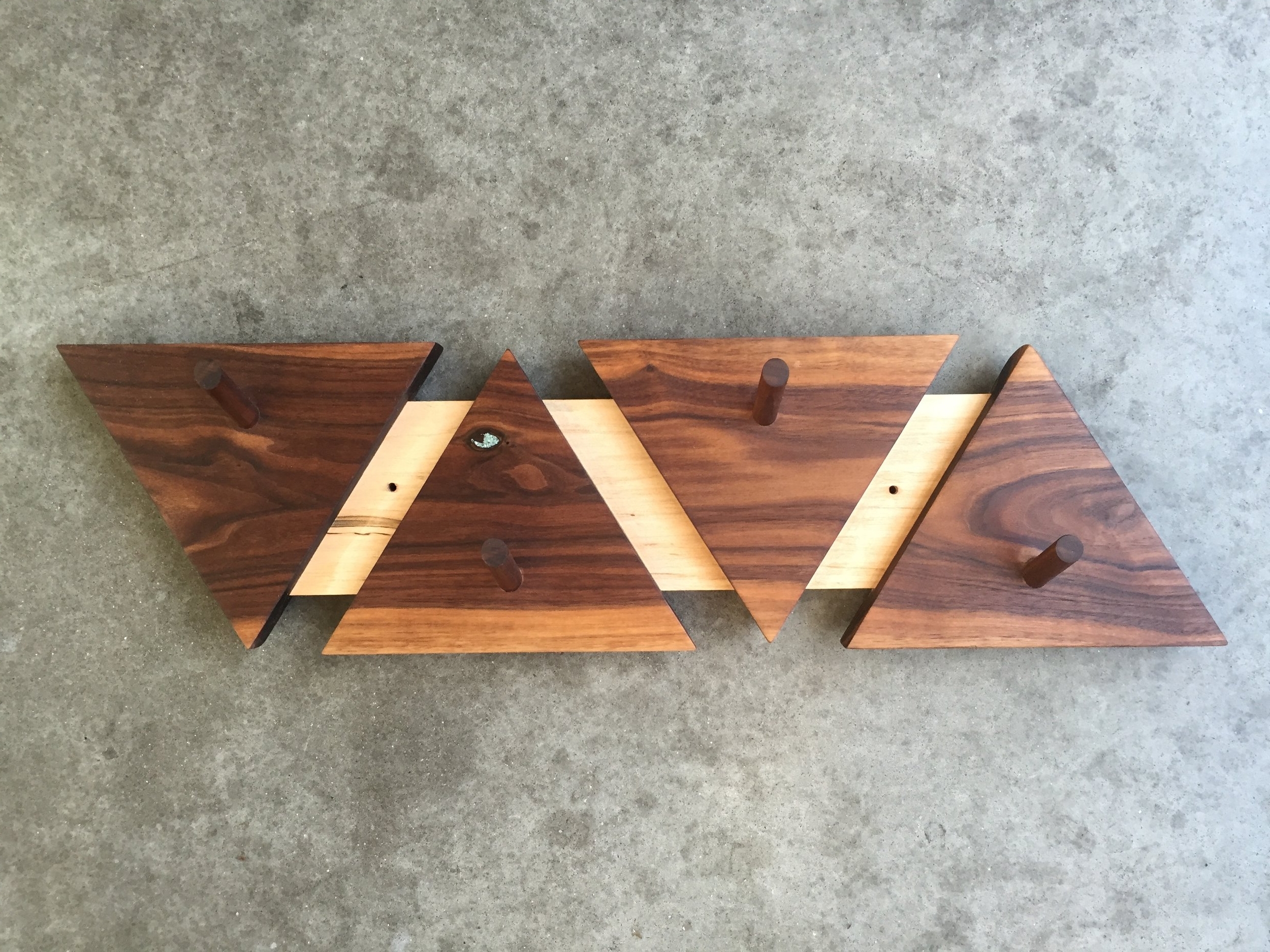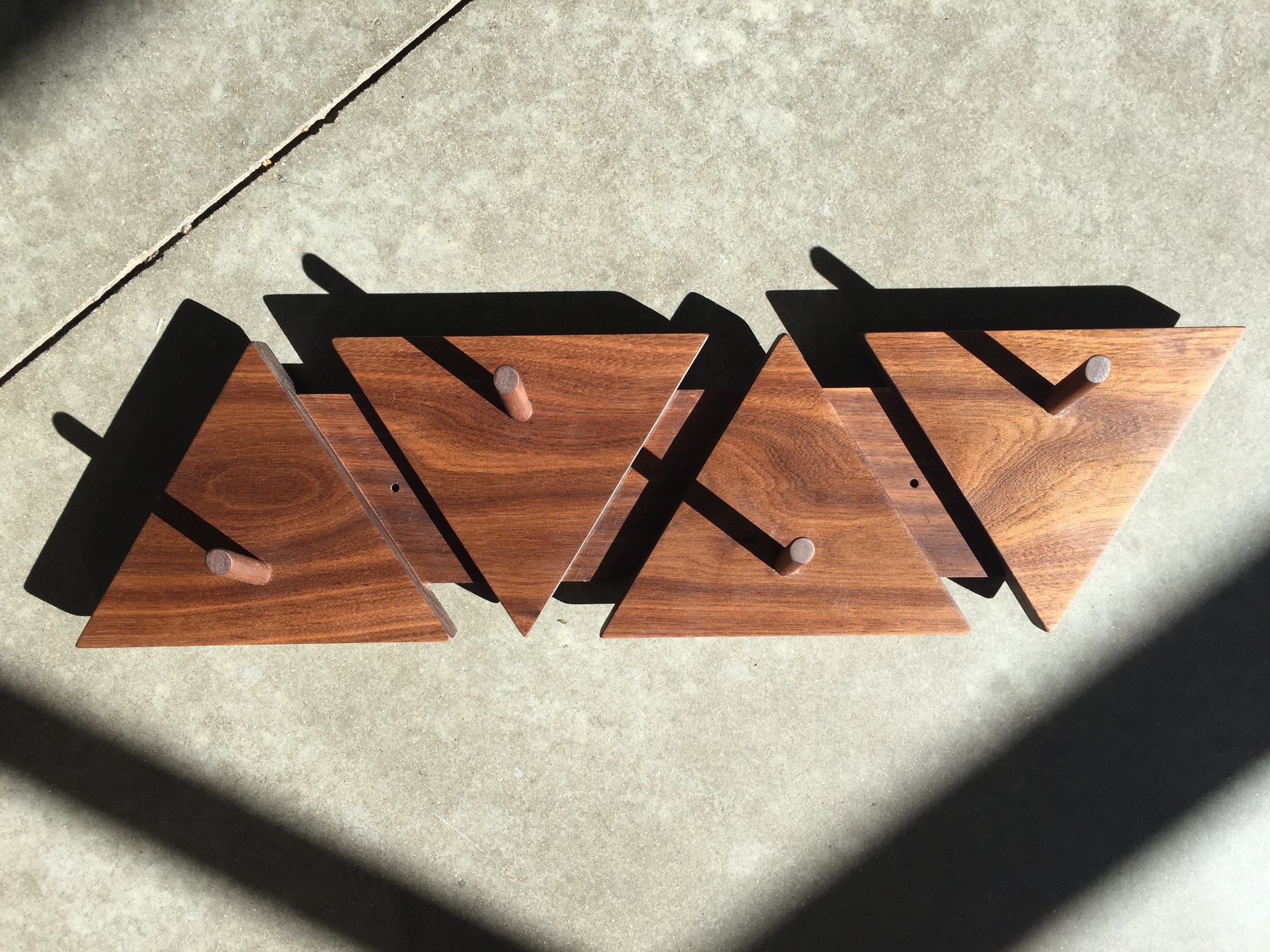 Solomon Coat Rack 4 Hook
-Solomon Coat Rack- 4 Hook

Our Solomon Coat Rack adds a beautiful, modern style to your entryway, while keeping your things organized. The design was inspired by shell inlay patterns used commonly in tribal art from the Solomon Islands in the south pacific. The coat rack is mounted to the wall with screws through the back board. (Included with this coat rack are 2 toggle bolts, to allow the coat rack to be mounted with out studs. We finish the wood with danish oil and paste wax.
Dimensions: 24"x6"x3.5"
We are open to customization of the Solomon Coat Rack. If you would like to add turquoise inlay, have a certain type of wood, color or length, message us and we would be glad to custom make one for you.
We make all of our Coat Racks to order. The Coat Racks pictured will have different grain and coloring patterns then the one you will receive. Please allow between 2-4 weeks production time.
IF YOU LIVE IN SANTA FE AREA AND WANT TO AVOID SHIPPING COST USE COUPON CODE "PICKUP" AT CHECKOUT.