Ambrosia Maple Tray w/ Cerrillos Turquoise Inlay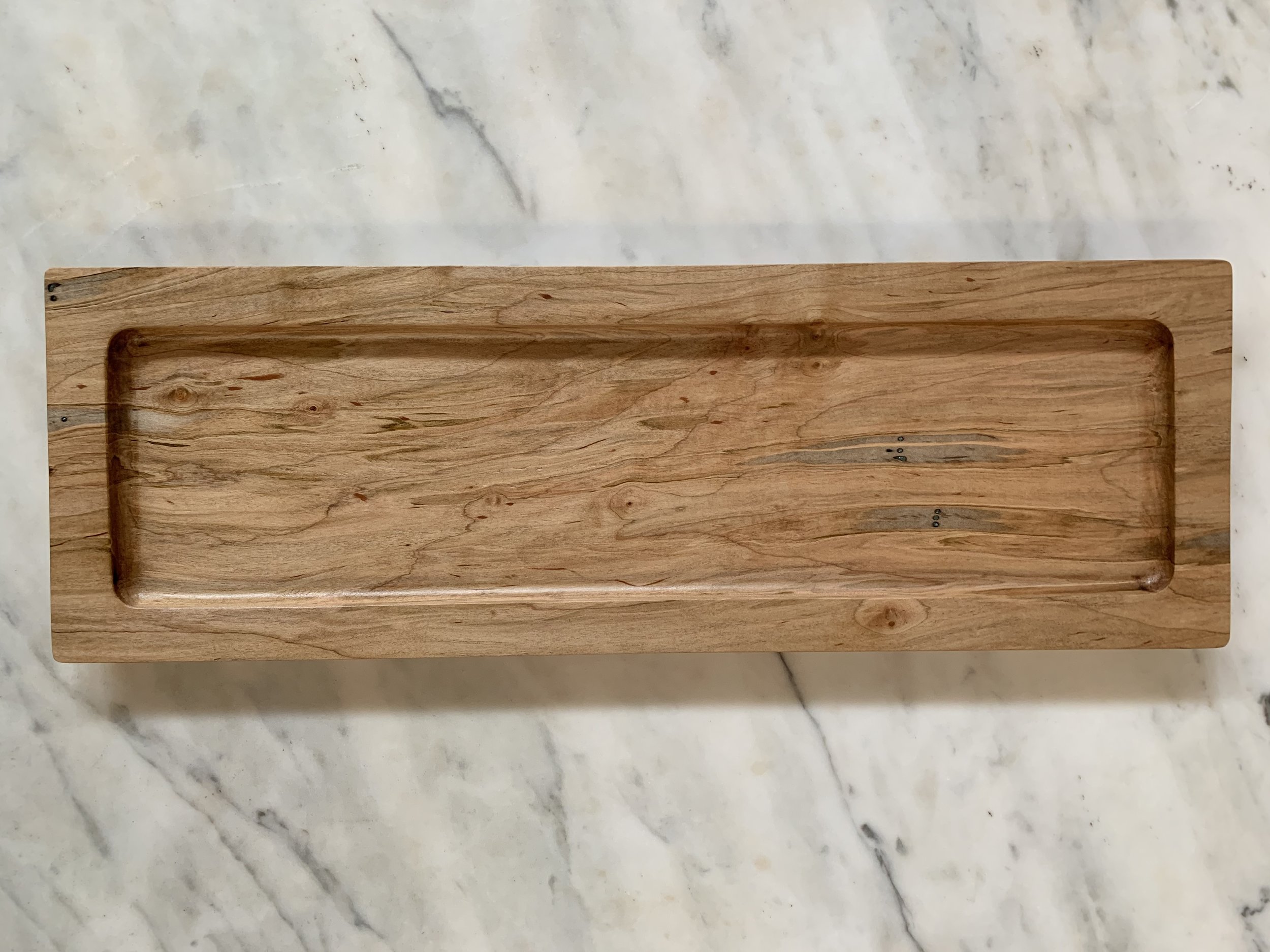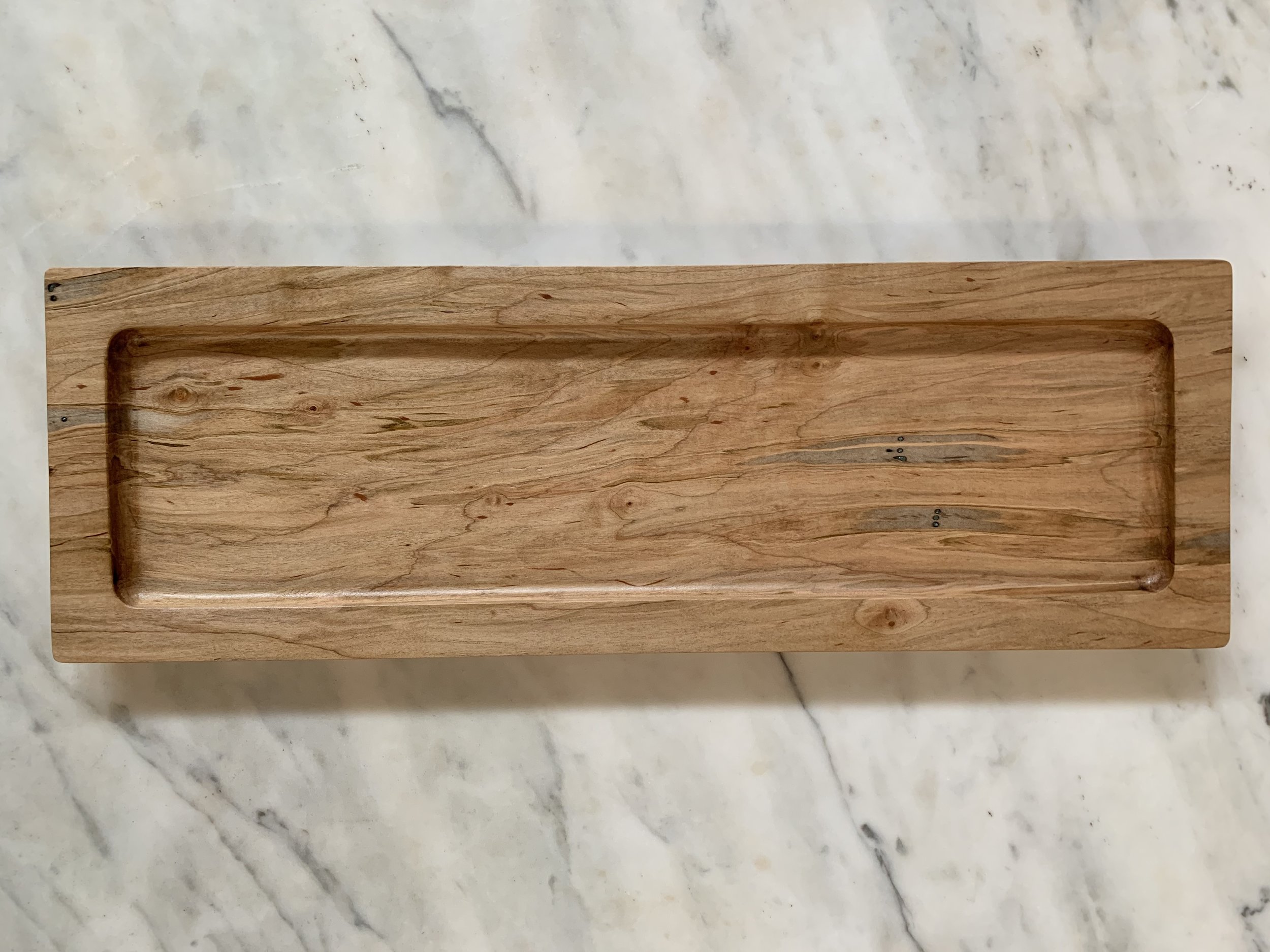 sold out
Ambrosia Maple Tray w/ Cerrillos Turquoise Inlay
Ambrosia Maple Tray w/ small Cerrillos turquoise inlays. This tray is great to use anywhere in your house or office. It is treated food safe and can be used to serve cheese and charcuterie, or a tray for your kitchen essentials. It also makes for a wonderful center piece on your dinning or coffee table. This tray has a few small turquoise inlays in the natural imperfections. We use Cerrillos turquoise from New Mexico.
Dimensions: 18" x 6.25"x .75"
We treat all of our trays with a butcher block oil followed with a wood butter we make. (Pure Beeswax and Mineral Oil) Also for sale on our store!
Materials: Wood, Pure Beeswax, Mineral Oil, Butcher Block Oil, Resin, Turquoise
IF YOU LIVE IN SANTA FE AREA AND WANT TO AVOID SHIPPING COST USE COUPON CODE "PICKUP" AT CHECKOUT.