CHERRY COFFEE TABLE
CHERRY WOOD TOP, SHELF AND FEET WITH A BLACK POWDER COATED METAL BASE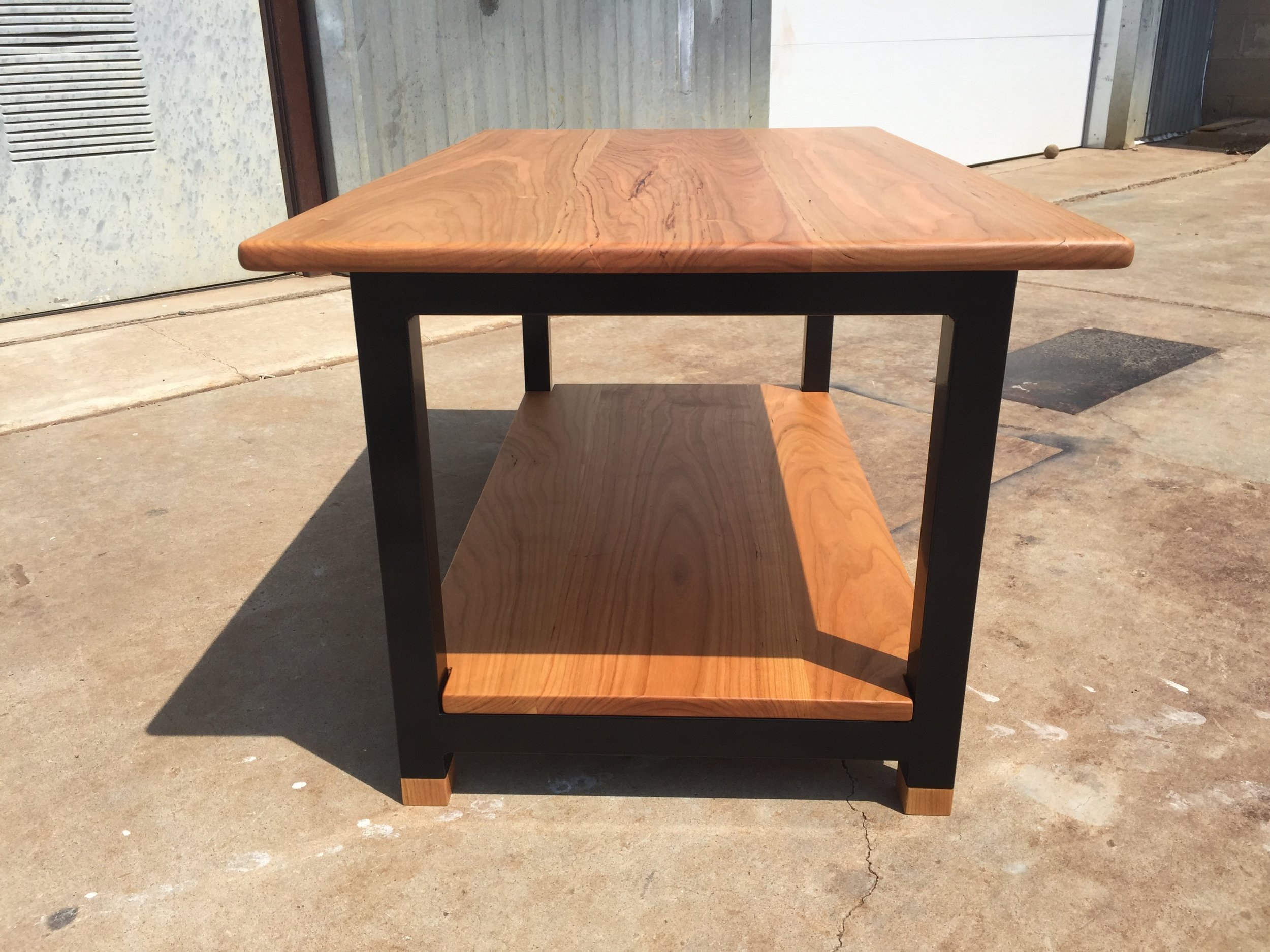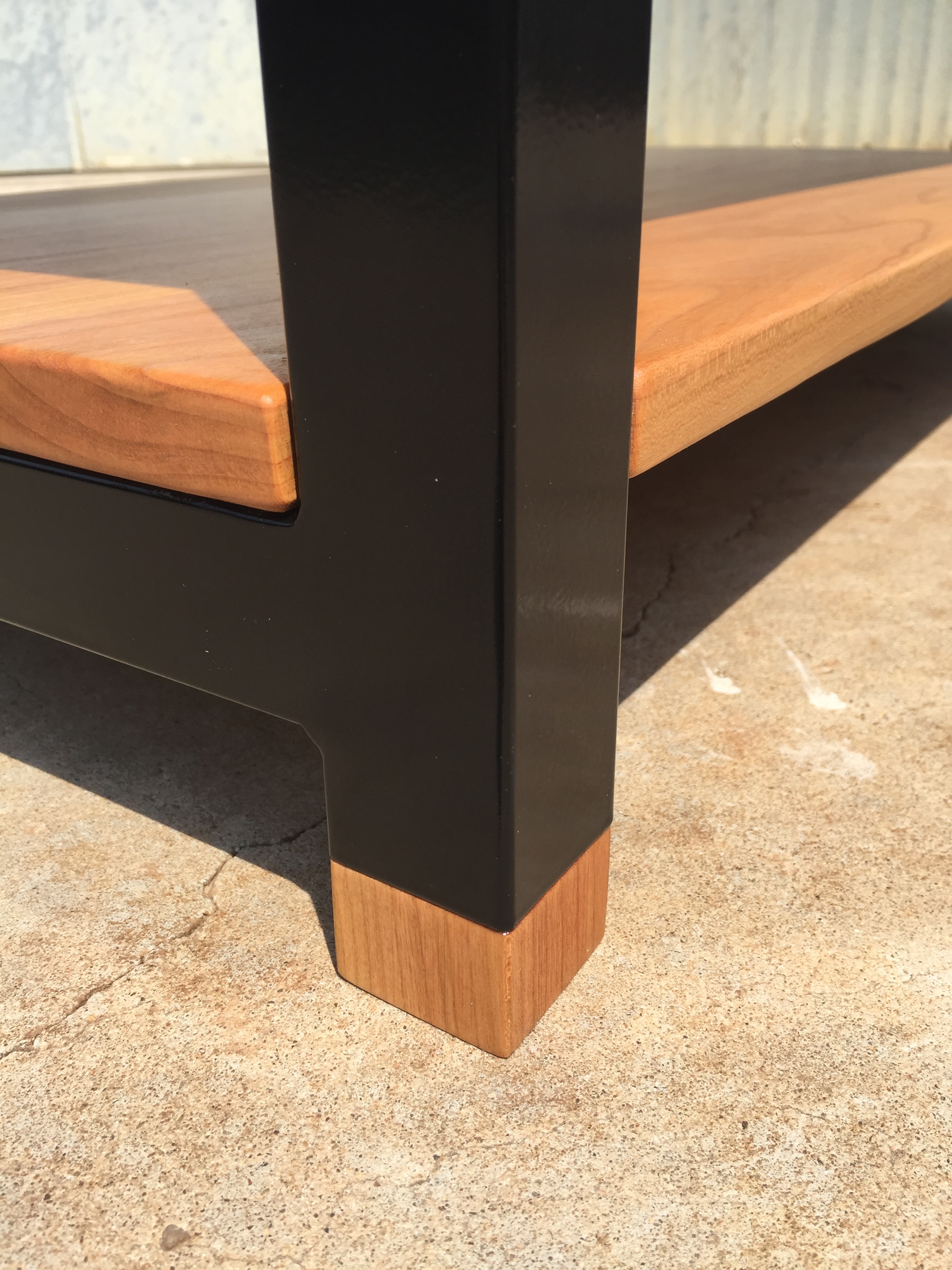 SCRN COFFEE TABLE
THE SCRN OR SCREEN COFFEE TABLE FEATURES A SAPELE WOOD TOP, WALNUT SCREENS AND A GREY POWDER COATED METAL BASE.
KOA WOOD COFFEE TABLE
THIS SIMPLE DESIGN COFFEE TABLE ACCENTUATES THE BEAUTIFUL HAWAIIAN KOA WOOD. GREY POWDER COATED METAL BASE WITH MATCHING KOA FEET.
ZIA COFFEE TABLE
INSPIRED BY THE SACRED SUN SYMBOL OF THE ZIA INDIANS AND STATE FLAG OF NM, THE ZIA COFFEE TABLE STRIKES A BALANCE BETWEEN SYMBOLISM, ART AND FUNCTIONALITY. ACCORDING TO THE ZIA PEOPLE, FOUR RAYS RADIATING FROM FOUR POINTS IS EMBODIED IN THE POINTS OF THE COMPASS, SEASONS, PERIODS OF THE DAY, SEASONS OF LIFE AND THE FOUR SACRED OBLIGATIONS ONE MUST DEVELOP(A STRONG BODY, A CLEAR MIND, A PURE SPIRIT, AND A DEVOTION TO THE WELFARE OF OTHERS)
MADE OF MAPLE PLY AND SOLID WALNUT/ ASH AND HICKORY
LODO COFFEE TABLE
WE USED OUR LODO DESIGN TEMPLATE TO CREATE A FLOWING PATTERN THAT WATERFALLS OFF THE TOP INTO OUR FLOATING CUTOUT WALNUT SCREENS. THE CUTOUT PATTERN ON THE WALNUT TABLE TOP IS FILLED WITH A MATTE BRONZE POWDER RESIN. THE ASH BASE AND LEGS ARE CONSTRUCTED USING BRIDLE JOINTS THAT ARE REINFORCED WITH OAK DOWELS.
MADE OF ASH, WALNUT, OAK AND ATOMIZED BRONZE RESIN